Be Inspired Live Life Help Others Movement
We created a Lifestyle Brand "Be Inspired, Live Life, Help Others."  We are building a movement to giving back to others in need. 
Through our strategic partnerships with organizations dedicated to making the world a better place, we make sure that a portion of every sale goes towards helping create a better life for others. By aligning ourselves with both global and localized grassroots operations, we aim to make a difference for human trafficking and world hunger everywhere. While every situation has its own unique challenges, the tactics needed to overcome them all have one thing in common: giving back. We aim to use our products and the lifestyle to make a difference. 
Thank you for being Inspired and Living Life! 
MEET OUR CURRENT PARTNERS WE ARE INVOLVED WITH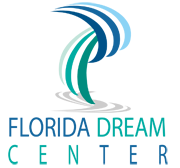 WHEN WE GIVE OUR INVESTMENT WILL CHANGE LIVES
Florida Dream Center:
Committed to Restoring Dreams, Renewing Hope and Rebuilding Lives by providing services that address immediate and long-term needs in the areas of homelessness, human trafficking, hunger, poverty, addiction and community outreach.